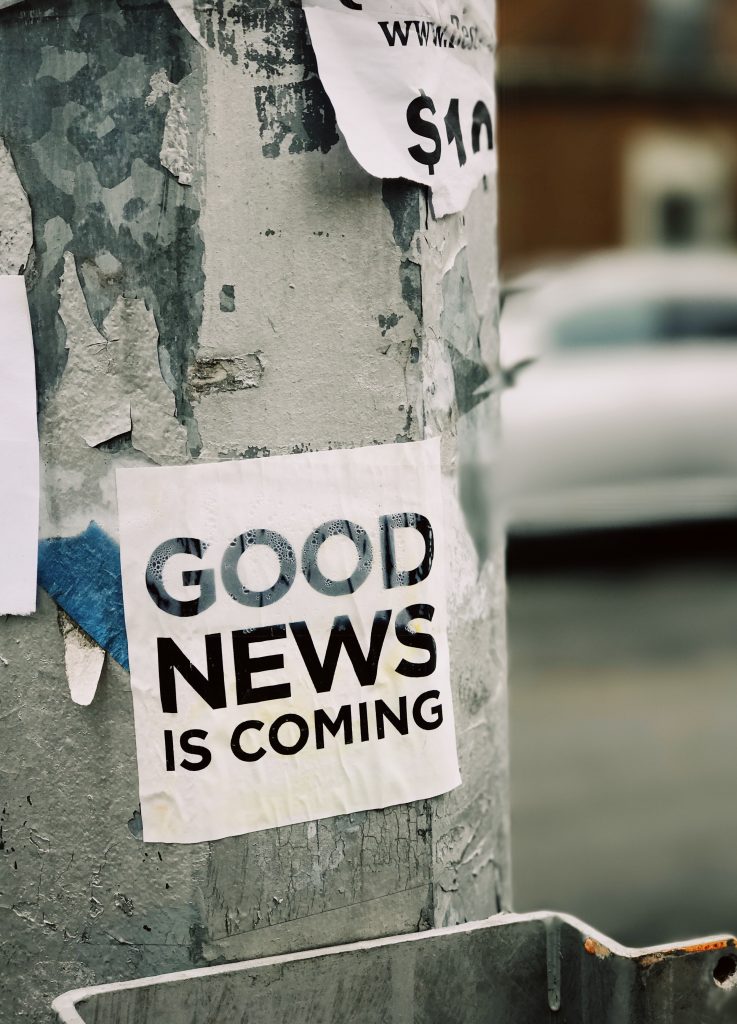 A Motive, What Is It?
Do you have problems setting goals and sticking to them? If you struggle with motivation, it's probably because your motive isn't connected with what your heart desires. A motive is a meaningful reason to achieve your goal, it's the determination to go in a particular direction and stick to it. It's a desire turned into the will to act.
" The Paradoxical Commandments
People are illogical, unreasonable, and self-centered.
Love them anyway.
If you do good, people will accuse you of selfish ulterior motives.
Do good anyway.
If you are successful, you will win false friends and true enemies.
Succeed anyway.
The good you do today will be forgotten tomorrow.
Do good anyway.
Honesty and frankness make you vulnerable.
Be honest and frank anyway.
The biggest men and women with the biggest ideas can be shot down by the smallest men and women with the smallest minds.
Think big anyway.
People favor underdogs but follow only top dogs.
Fight for a few underdogs anyway.
What you spend years building may be destroyed overnight.
Build anyway.
People really need help but may attack you if you do help them.
Help people anyway.
Give the world the best you have and you'll get kicked in the teeth.
Give the world the best you have anyway." Quote by Kent M. Keith, The Silent Revolution.
How to Get Motivated for Change
In order to be motivated, you must firstly have a motive and then take a constructive action towards it. Motivation comes from within you, it's something that you inspire yourself using your emotions and visualization. Face your emotions and avoid procrastination. When you can't get anything done unless you have deadlines crushing down on you, and from one day to the next you delay action as you are unable to get yourself started with anything. This implies that you are simply not connected to a goal, and there is a disconnect between your emotions and actions. Emotion is the source of motivation, it is the energy needed to become and stay motivated.
---
"There is a vitality, a life force, an energy, a quickening that is translated through you into action, and because there is only one of you in all of time, this expression is unique. And if you block it, it will never exist through any other medium and it will be lost. The world will not have it. It is not your business to determine how good it is nor how valuable nor how it compares with other expressions. It is your business to keep it yours clearly and directly, to keep the channel open. You do not even have to believe in yourself or your work. You have to keep yourself open and aware to the urges that motivate you. Keep the channel open. … No artist is pleased. [There is] no satisfaction whatever at any time. There is only a queer divine dissatisfaction, a blessed unrest that keeps us marching and makes us more alive than the others" Quote by Martha Graham.
"There are two basic motivating forces: fear and love. When we are afraid, we pull back from life. When we are in love, we open to all that life has to offer with passion, excitement, and acceptance. We need to learn to love ourselves first, in all our glory and our imperfections. If we cannot love ourselves, we cannot fully open to our ability to love others or our potential to create. Evolution and all hopes for a better world rest in the fearlessness and open-hearted vision of people who embrace life." Quote by John Lennon.
"No matter how old you are now. You are never too young or too old for success or going after what you want. Here's a short list of people who accomplished great things at different ages
1) Helen Keller, at the age of 19 months, became deaf and blind. But that didn't stop her. She was the first deaf and blind person to earn a Bachelor of Arts degree.
2) Mozart was already competent on keyboard and violin; he composed from the age of 5.
3) Shirley Temple was 6 when she became a movie star on "Bright Eyes."
4) Anne Frank was 12 when she wrote the diary of Anne Frank.
5) Magnus Carlsen became a chess Grandmaster at the age of 13.
6) Nadia Com?neci was a gymnast from Romania that scored seven perfect 10.0 and won three gold medals at the Olympics at age 14.
7) Tenzin Gyatso was formally recognized as the 14th Dalai Lama in November 1950, at the age of 15.
8) Pele, a soccer superstar, was 17 years old when he won the world cup in 1958 with Brazil.
9) Elvis was a superstar by age 19.
10) John Lennon was 20 years and Paul Mcartney was 18 when the Beatles had their first concert in 1961.
11) Jesse Owens was 22 when he won 4 gold medals in Berlin 1936.
12) Beethoven was a piano virtuoso by age 23
13) Issac Newton wrote Philosophiæ Naturalis Principia Mathematica at age 24
14) Roger Bannister was 25 when he broke the 4 minute mile record
15) Albert Einstein was 26 when he wrote the theory of relativity
16) Lance E. Armstrong was 27 when he won the tour de France
17) Michelangelo created two of the greatest sculptures "David" and "Pieta" by age 28
18) Alexander the Great, by age 29, had created one of the largest empires of the ancient world
19) J.K. Rowling was 30 years old when she finished the first manuscript of Harry Potter
20) Amelia Earhart was 31 years old when she became the first woman to fly solo across the Atlantic Ocean
21) Oprah was 32 when she started her talk show, which has become the highest-rated program of its kind
22) Edmund Hillary was 33 when he became the first man to reach Mount Everest
23) Martin Luther King Jr. was 34 when he wrote the speech "I Have a Dream."
24) Marie Curie was 35 years old when she got nominated for a Nobel Prize in Physics
25) The Wright brothers, Orville (32) and Wilbur (36) invented and built the world's first successful airplane and making the first controlled, powered and sustained heavier-than-air human flight
26) Vincent Van Gogh was 37 when he died virtually unknown, yet his paintings today are worth millions.
27) Neil Armstrong was 38 when he became the first man to set foot on the moon.
28) Mark Twain was 40 when he wrote "The Adventures of Tom Sawyer", and 49 years old when he wrote "Adventures of Huckleberry Finn"
29) Christopher Columbus was 41 when he discovered the Americas
30) Rosa Parks was 42 when she refused to obey the bus driver's order to give up her seat to make room for a white passenger
31) John F. Kennedy was 43 years old when he became President of the United States
32) Henry Ford Was 45 when the Ford T came out.
33) Suzanne Collins was 46 when she wrote "The Hunger Games"
34) Charles Darwin was 50 years old when his book On the Origin of Species came out.
35) Leonardo Da Vinci was 51 years old when he painted the Mona Lisa.
36) Abraham Lincoln was 52 when he became president.
37) Ray Kroc Was 53 when he bought the McDonalds Franchise and took it to unprecedented levels.
38) Dr. Seuss was 54 when he wrote "The Cat in the Hat".
40) Chesley "Sully" Sullenberger III was 57 years old when he successfully ditched US Airways Flight 1549 in the Hudson River in 2009. All of the 155 passengers aboard the aircraft survived
41) Colonel Harland Sanders was 61 when he started the KFC Franchise
42) J.R.R Tolkien was 62 when the Lord of the Ring books came out
43) Ronald Reagan was 69 when he became President of the US
44) Jack Lalane at age 70 handcuffed, shackled, towed 70 rowboats
45) Nelson Mandela was 76 when he became President" Quote by Pablo.
Helpful Links
Emotions and Motivations
Relating Specific Emotions to Intrinsic Motivation
"Listen to what is being preached today. Look at everyone around us. You've wondered why they suffer, why they seek happiness and never find it. If any man stopped and asked himself whether he's ever held a truly personal desire, he'd find the answer. He'd see that all his wishes, his efforts, his dreams, his ambitions are motivated by other men. He's not really struggling even for material wealth, but for the second-hander's delusion – prestige. A stamp of approval, not his own. He can find no joy in the struggle and no joy when he has succeeded. He can't say about a single thing: 'This is what I wanted because I wanted it, not because it made my neighbors gape at me'. Then he wonders why he's unhappy." Quote by Ayn Rand, The Fountainhead.
---
Many people struggle to connect with their emotions because it can make them feel vulnerable, however our emotions are the engine for growth and the driving force for change. Motivation is within you, tune in your emotions to get motivated. Once you feel a connection to something that really matters to you, the drive to get you where you want to go is created, and the path to change your life opens.