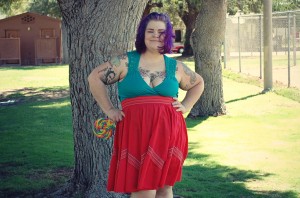 As Irish as the weather, Roisin's eyes are full of rain.
Breaking up under the thunderstorm,
a grey TV from the late nineties
and a worn out black leather sofa.
She sits eating Bounties,
watching her favorite soap opera.
For an hour Roisin won't feel lonely,
the dog licking her feet as a substitute for a massage,
she licks her fingers as if she was drinking an iced Pina Colada,
in sunny Florida.
In Belfast the trees have no leaves,
and she can't afford to let her carelessness go to waste.
Roisin indulges herself to a sofa excursion,
three kids are at school means a weekday evasion.
At sixteen Roisin aspired to be a model until ten years later,
she sees herself on a snapshot taken by the universe where she pictures,
her shape and weight fluctuating each morning on the scales.
Pale face reveals the guilt,
she stole three pieces of meat,
proud she is watching her kids eat.
Roisin told the kids she's not hungry tonight. Lately she seems to live on Bounties offered by her mate 'Blake' who works in the Celebrations chocolate factory. Blake lives in the same block as Roisin's single mum family.
A council estate, Roisin in the centre of ten towers, each block is part of her.
Roisin is a real Irish and she sees Ireland only as a neighborhood in Belfast.
Born, schooled, courted and dropped out too many times,
she popped out three times,
she loved the dads each time.
Roisin's children and united family brings her joy.
Her dad used to play ball with the kids,
in between school hours and pub blackouts,
until he passed away six months ago with liver cirrhosis.
And, her brother Joey has stepped in to give her,
a hand and balance her lack of authority.
Gone are the days of modelling dreams and photography albums,
Roisin takes a photo of the birthday cake she made for her son tenth birthday.
Roisin wanted to be pictured all over the world eating slices of cake,
now she bakes cakes.
Roisin wanted her neighbors to count her magazine covers,
now they count her latest weight gain.
Roisin wanted to prove the statistics wrong,
now the critics are right.
Roisin wanted to exit the herd,
now she is lost among the sheep.
Roisin kept faith! She thought of a way out when she was congratulated one more time on her birthday cake. The realization of being good at baking awakened some fight in her, retrieved her lost self esteem and she embraced the sweets, the weight and her baking skills. Roisin feels grateful for what she has and stopped focusing on what she didn't or doesn't have.
Roisin went to daytime cooking classes even, if though she misses the latest soap episodes on TV. Now she works part-time as a baker and in the future her kids may not have to bake cake, if she saves enough to leave the estate. Roisin still dreams to pose with her cake on the cover of a magazine!
I say why not, keep dreaming Roisin…